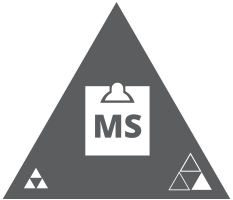 Become A Tathata
Certified

Movement Specialist Today!
Support Tathata Students In Your Area
& Increase Revenue Today!
A Completely New Type Of Golf Education, Instruction, And Training.
Speak With Our Certified Staff!
Request Info
This is your opportunity to be part of
reshaping golf

instruction out of care for the game and its future
What Is A Tathata Golf Certified Movement Specialist?
Through a variety of individual and group training options and packages, students of all ages, body types and ability levels are able to learn and improve at a pace never before seen in the game of golf with the help of the most extensively trained individuals in the industry.
Helping students before, during or after completion of the 60-Day Program, Certified Movement Specialists are thoroughly prepared to assess, correct and dramatically enhance Tathata student's movement performance and understanding.
Proven turnkey business models to bring the new amenity of Tathata Golf Training into your facility.
Golf Instructors
Join the movement! See why so many Top100 Instructors are endorsing the Tathata Curriculum as truth. Let Tathata Training come alongside what you currently do and enhance your lesson offerings.
Personal Trainers
For the first time, move golf training into your health club and add an entirely new clientele. Immediately become an industry leader in golf movement training with the personal training movement skills you already have.
Physical Education Providers
Bring golf into mainstream education without the cost and burden of clubs, balls, and equipment! Help a new generation of kids learn world-class golf movements for free, while igniting the growth of the entire industry.
Yoga Instructors
Deliver a group training environment brand new to the golf space, but one that you already have been comfortable teaching in.
High School & Collegiate Coaches
Foster the growth of those kids who have enthusiasm for the game. Be able to help grow the game, develop your players over time, and add to your own creditability and knowledge.
Martial Art Instructors
Bring golf, taught as a martial art, to your dojo. With your background, you will be able to easily embody the essence and movement training of Tathata Golf.
Disclaimer: If you are a personal trainer, P.E. teacher, yoga instructor, coach, or martial art sensei, rest assured that we are not asking nor expecting you to become a golf instructor. A Tathata Certified Movement Specialist is a new type of individual specializing in recognizing and correcting Tathata Golf Training movements. You will come to find that this program's training and curriculum will arm you to instantly become a leader within the industry.
Challenges In The Golf Industry
1
Over 29,000 golf teaching pros teaching a variety of 29,000 different things with conflicting tips constantly being shared in golf magazines, online publications and videos.
2
No standardized curriculum of golf education/instruction that golfers and instructors can revere as truth and rely on.
3
No opportunity for yoga instructors, personal trainers, and martial art instructors to teach full swing, short game, and putting golf movements.
4
Golfers are slowly leaving the game because it is too difficult and time consuming to learn.
5
Nowhere to validate customer satisfaction prior to spending money on a golf training session.
Swipe left or right for more
Tathata Golf Is The Solution
1
Become part of the most united voice and trusted brand in golf instruction, education and training.
2
Transform a generation of golfers leading to current golfers playing more and bringing more newcomers to the game than any other previous generation.
3
Make the game fun, easy and fast to learn for all who come to excel and experience an uncommon sense of greatness with a golf club in their hand.
4
For the first time, be supported far beyond just an education by the Tathata Golf business model, marketing kit and operational/training materials upon certification.
5
Movement Specialist Ratings to protect the golfer, movement specialists, and ensure a world-class training experience true to the essence of Tathata Golf.
Swipe left or right for more
90 Hour Online Training & Certification Program
Only $895!
Breakdown Of Movement Specialist Online Curriculum
Chapter 1 | Body, Stretching & Mind 1
Hours 1 - 15
Chapter 2 | Hands, Arms & Mind 2
Hours 16 - 29
Chapter 3 | Pressure, Impact & Mind 3
Hours 30 - 45
Chapter 4 | Speed, Strength & Mind 4
Hours 46 - 56
Chapter 5 | Short Game, Putting & Mind 5
Hours 57 - 71
Chapter 6 | Shape, Trajectory & Mind 6
Hours 72 - 84
Also included in each chapter
Chapter 7 | Enhancing Your Career
Hours 85 - 90
Tathata Golf Product Education
Certified Incentive Program
Lesson Packages and Product Sales Training
Tathata Golf Branding Materials
Operations & Training Materials Support
Entrepreneurial Career Support & Growth
BONUS: Professionally Accredited Program
Receive continued education credits upon completion of the training program from the LPGA and other professional golf, yoga, and personal training organizations.
Post Certification Materials and Support
Full post-certification support for the teaching entrepreneur including access to the Tathata Golf business model, marketing kit and operations/training materials to help you generate revenue and advance your career. This is the first golf instruction, education and training certification that goes far beyond just an education and recognition providing full support for you and your daily operations once you become certified.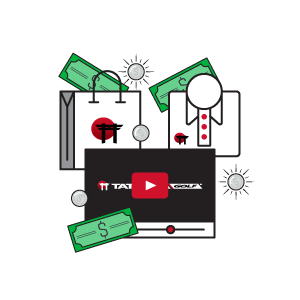 Business Model
Receive a percentage of every Tathata Golf product that you share with new and current students. Simply by sharing your own personalized TathataGolf.com URL you can start generating revenue the minute you are certified. Keep 100% of your teaching revenue! Although we help market, promote and drive traffic to you as a Certified Movement Specialist, we never take any percentage of any training or teaching revenue that you generate. All while being exposed to several different teaching/training models to help you best use your time and maximize your revenue.
Below is a list of Tathata Golf products that you receive 10-30% of sales revenue from every purchase your students make.
Tathata Education
Tathata Golf 60-Day Program (your students get $10 off)
Tathata Golf 2.5-Day Live Training Experience
Tathata Golf Graduate School Training Products
Tathata Merchandise
Tathata Golf Apparel & Headwear
Tathata Golf Accessories
Tathata Life (coming soon)
Marketing Kit
Benefit from access to a variety of several pre-made marketing materials to help you promote yourself, your Tathata training and a variety of Tathata Golf products across different mediums. Your Tathata Golf Certified marketing kit includes all the assets you need to grow. Print, email and electronic/online materials to help you marketing/promote your teaching/training package offerings, the Tathata Golf 60-Day In-Home Training Program and all other Tathata Golf products.
Print materials
4" x 5" flyers
8.5" x 11" sheets
12" x 18" posters
Electronic / online materials
Emails
Click-ads for your website
Social media posts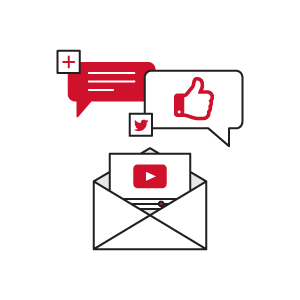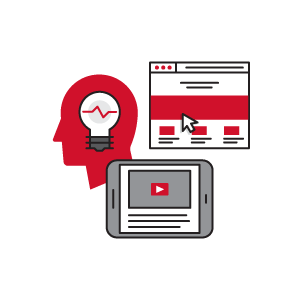 Daily Operations & Training Support Materials
Never has a brand or company done so much for you after you become certified. In addition to your business model and marketing kit to support your daily operations, we go one step further and also give you the materials you need to deliver a variety of world-class training experiences.
Training Videos
Lesson for your teaching
Training with students
Leading group training session
Training Materials
Individual/small group assessment forms
Group training templates and curriculums
Movement cheat sheets
Movement grading criteria
Detailed explanation of the pressure scale
Stretching variations
Training Packages Tathata Golf Certified Movement Specialists Offer
Chapter Follow Ups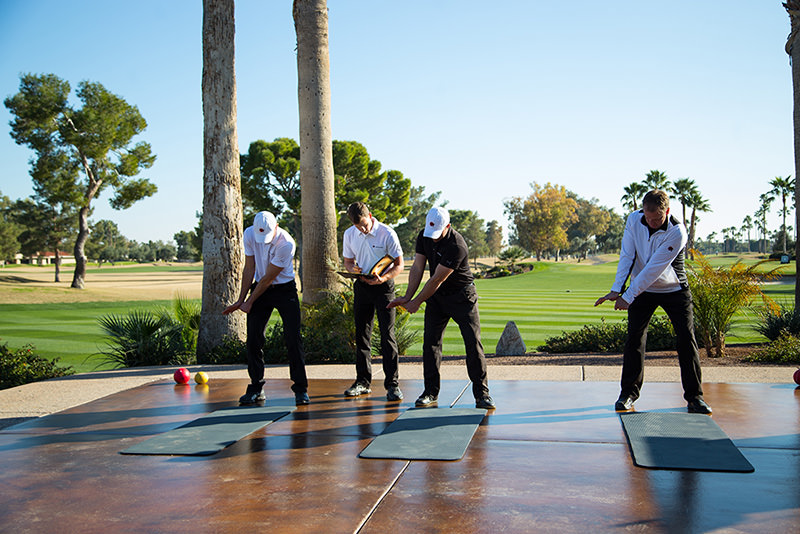 1-on-1 or small group training sessions assessing and correcting student's movement performance from movement routines specific to each chapter of the 60-Day Program. Performed indoors or outdoors without ever hitting a golf ball, these 60-90 minute training sessions help your students with their journey through the Tathata Golf 60-Day Program and beyond.
Group Training Sessions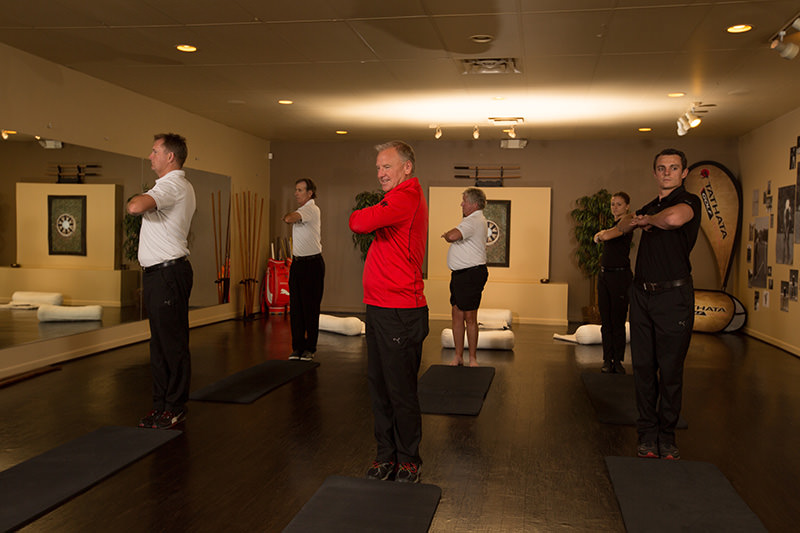 Introducing a completely new offering to golfers everywhere, move small or large groups of students through different movement routines from the Tathata Golf 60-Day Program. Delivering an experience very similar to a yoga or group fitness class, follow along with several pre-made plug-n-play video templates for you and your students to follow along with or learn to lead group classes on your own.
Half & Full Day Training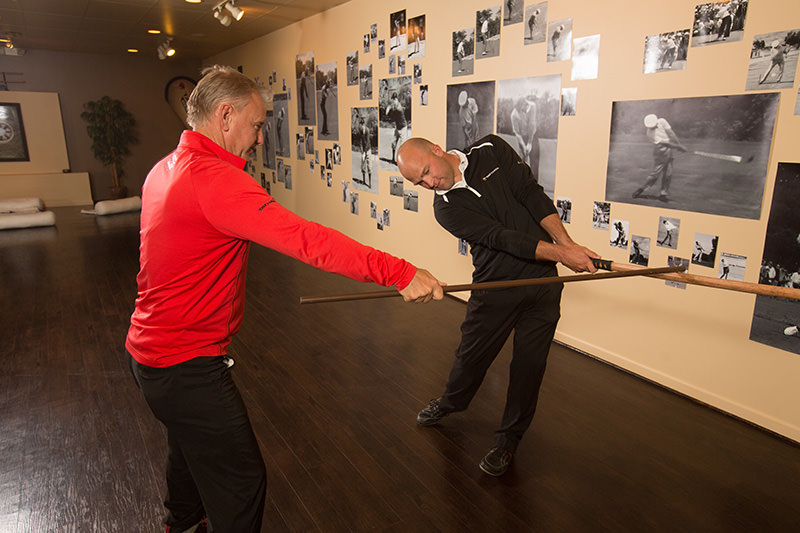 Chapter follow-up training sessions are offered for all 6 chapters of the Tathata Golf 60-Day Training Program. Combine chapters 1-3 or chapters 4-6 of learning and training into a half-day (3-4 hour) follow-up training sessions helping to assess and correct your students movements. Combine all 6 chapters into a full day experience.
Typical Golf Instruction
1-Hour Golf Lesson
1
Correct 2-3 random parts of your swing with no guarantee that all parts of your motion will be addressed.
Random Tips & Quick Fixes
2
Typical golf lessons tend to be one-time events that often include random tips and quick fixes. What students learn during a lesson is not typically part of a structured path or curriculum of learning that ensures results.
No Way To Validate Learning
3
Mechanics, fundamentals and teaching ability vary from golf instructor to golf instructor with very little consistency, conflicting theories and no way to validate truth in your learning.
Training Environment
4
Hitting golf balls on a range tee. Students often struggle to improve while trying to implement new changes and still trying to achieve good ball contact and ball flight. A lesson on a range, hitting golf balls is not Tathata training.
Swipe left or right for more
Tathata Movement Training
Movement Training Session
1
Assess, correct and enhance several different parts of several different movements from multiple movement routines to improve your entire motion in each training session.
Structured Path Of Learning
2
A 60-day, 6 chapter path of learning and complete curriculum that builds on itself and combines together to help you make rapid and lasting improvements in all parts of your game (full swing, chipping, putting). Each training session builds on itself and students know what is ahead on their path of learning.
Learning Validated By...
3
Movements of the greatest golfers and athletes of all-time along with 2,500 year old martial art movement and striking truths. Recognized as truth by the most recognizable and well respected individuals and organizations in the industry.
Training Environment
4
Gym, clubhouse, range tee, PE class, yoga/martial art studio with no golf ball hitting involved. Answer all of the questions about how to move through all parts of all golfing motions and engrain these effective movement patterns into your natural motion.
Swipe left or right for more
Become A Certified Movement Specialist Today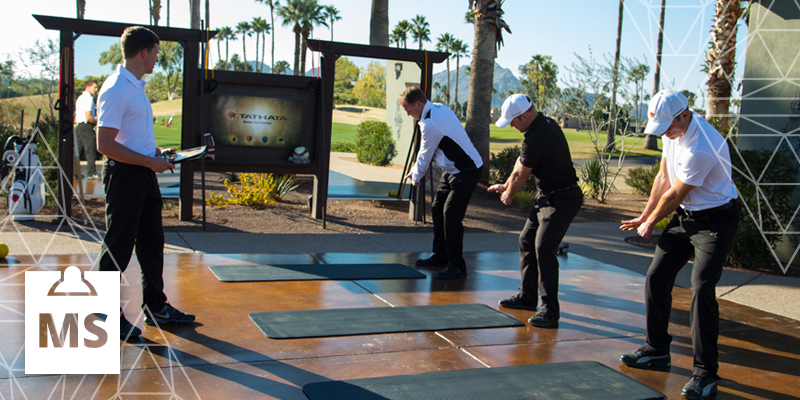 We are excited to announce the Tathata Golf Certified Movement Specialist Program is here!
Be on the forefront of revolutionizing an industry and launch with Tathata Golf to the world in 2016. Top fitness professionals, physical education providers, high school coaches, collegiate coaches, and golf instructors around the world are joining the movement today.
Upon completion of your certification, we will provide marketing and promotional support for you and your turn key business for the first six months with no additional investment. After six months you can utilize the optional annual marketing and promotional fee of $119.95 to further support the growth of your turn-key business model. Thank you for coming alongside Tathata Golf and growing the game through better golf.
If you have already purchased the 60-Day Training Program, e-mail us at [email protected] and you can use that credit towards the purchase of your Movement Specialist Program.
Speak With Our Certified Staff!
Request Info
Administering and Delivering Individual/Small Group Chapter Follow-Up Assesments Per Chapter
Administering and Delivering Small and Large Group Training Sessions Per Chapter
24 Additional Lessons of Learning Specific to Certified Movement Specialists
Greatest Player and Athlete Supporting Movement Breakdowns (Chapters 1, 2, 3 & 5)